25th Congress of the European Society for Clinical Virology (ESCV)
---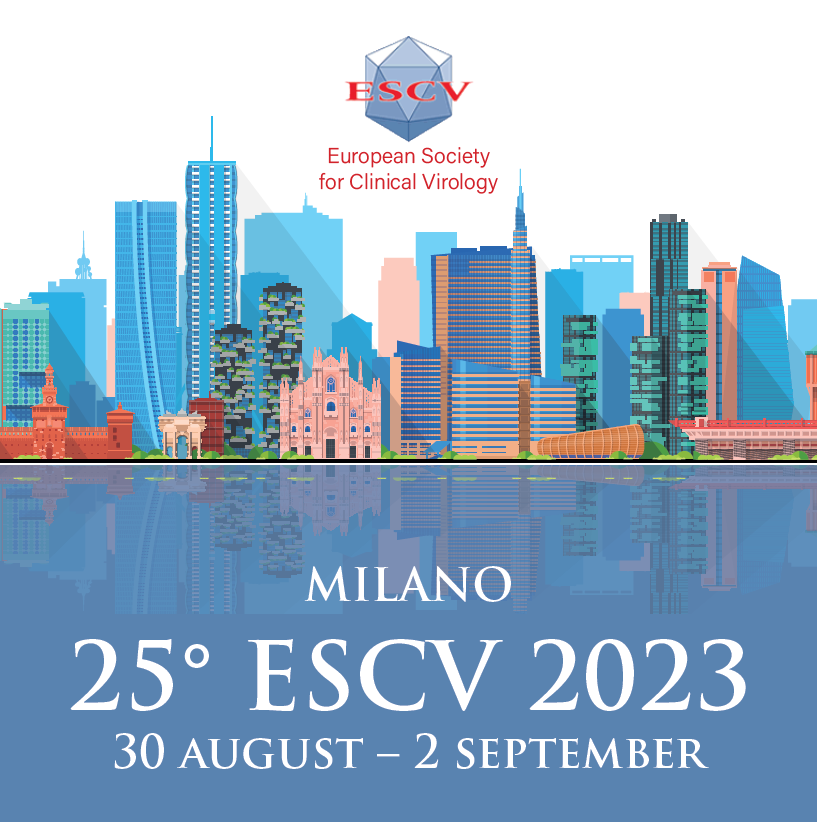 Welcome to 25° ESCV Congress
Dear Colleagues and Friends,
On behalf of the Congress Organizing Committee of the European Society for Clinical Virology, I would like to invite all of you to the 25th Annual Meeting of the ESCV which will take place in Milano, Italy, 30 Aug -2 Sept 2023.
The meeting, consisting of presentations, symposia, discussions, open sessions and workshops, will be an engaging experience for expert clinical virologists and young scientists attending the ESCV for the first time. Topics of the 25th ESCV Annual Meeting will be focused on the state of the art as well as the most recent discoveries and innovations in Clinical Virology and will include: respiratory viruses, gastrointestinal viruses, neurovirology, virus-associated tumors and immunocompromised hosts, hepatitis and HIV, viral infections in pregnancy, emerging and re-emerging viruses, immune response and vaccines, advancements in diagnostics and one health approach in preventing outbreaks, epidemics and pandemics. High scientific profile industry-sponsored workshops are also welcome.
The meeting will be held at MiCo Convention Center, one of Europe's largest convention centers based in Milano. Here, outstanding facilities and versatile exhibition areas welcome every event with the perfect ambience, with quick connections to the city public transportation network and international airports.
The city of Milano is the ideal frame for any kind of event thanks to its leading role as business and financial capital of the country, internationally recognized as one of the world's most important hubs for events, fashion, design, art and history. The Duomo, as well as the city's museums and art galleries, collect masterpieces of some of the most fascinating European art movements, while Teatro La Scala has welcomed celebrated composers and a variety of international performers and conductors. Milano is also home to the biggest names in the fashion industry, such as Valentino, Prada, Armani, Dolce & Gabbana, etc…, and it is an important hub for designers.
Over the years, Milano has also opened the doors to the traditions of quite a few types of international cuisine, still preserving its long-standing local tradition of food, wine and the ritual aperitivo, thus offering to any kind of event the best welcome!
Looking forward to welcoming you in Milano in August 2023,
---